Gettin muddy in Florida
Nov 28, 2021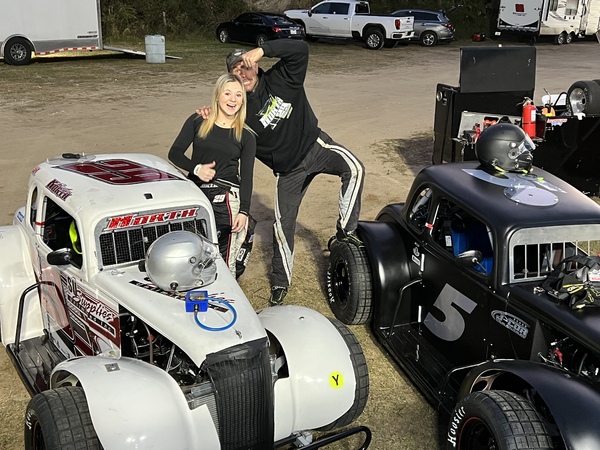 Went down to Marion County Speedway in Ocala, Flordia for some dirt racing! I went out for practice and the heat race, and didn't do too well. Unfortunately I didn't
run the feature because we needed to make some changes to the car,
but I stayed and watched to learn the track. Made some adjustments on the car Sunday morning and got some practice laps in! I learned a lot with the car and got faster and faster each session. Looking forward to coming back down in February for Winter Nats!